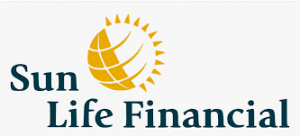 Website Sun Life
Job summary:
What's holding you back from building your own business?
Take control of your life and determine your own success. Enjoy financial independence and work life balance.
As a Sun Life Financial advisor you'll receive exceptional training and support to help build your business, competitive compensation, and ongoing recognition for your achievements.
Let's talk. This could be the start of something great!
What's in it for you?
 Be in charge of your own business and income opportunities
 Dedicated leadership support and head office specialists
 Great peer-to-peer networking, educational and training opportunities
 Industry leading technology and business services
 National advertising and personalized marketing collateral
 An innovative 'level commission' structure that can provide you with an ongoing stream of income, right from day one
 Access to group savings, stock ownership program and benefits plans
What you'll do:
 Grow your business by prospecting within your network and in your community
 Meet with prospects and Clients to review their goals
 Provide trusted advice about the right life and health insurance products to protect against risk
 Deliver personalized, ongoing financial solutions to help clients work toward their long-term investment and retirement goals
 Build and grow your business through referrals
What we're looking for:
 Self-motivated, highly driven and entrepreneurial
 Goal-oriented with a strong work ethic
 Continuous learner with a deep interest in client needs
 Ability to develop and maintain relationships
 Excellent communication skills
 Persuasive, able to motivate others to action
 Business development and prospecting skills
 Strong sales orientation and a passion for putting clients first
We want to hear from you!
Learn more and APPLY at www.sunlife.ca/becomeanadvisor
If you are not a Canadian citizen, you must provide proof of the following with your application to become a contracted Sun Life Financial advisor:
1. A valid work permit with an expiry date greater than 12 months from the date of your application, and
2. Provide documentation confirming you have applied for permanent residency in Canada.
We will not process or consider your application without the above-mentioned requirements. Current immigration rules do not acknowledge the advisor career as a valid employment status for permanent residency.
The Sun Life Financial advisor role is 100% commission-based. The possible salary disclosure provided by this job board does not apply.