The Healthcare Job Fair is Canada's premier recruitment event for medical, nursing, midwifery, allied health and support work employment opportunities both at home and abroad.

As the only event of its kind in Eastern Canada, this job fair brings together an unrivalled pool of highly skilled professionals as well as the industry's leading employers from Canada, Australia and the UK.

Admission is free for jobseekers and while the current public health measures will be in place to protect the health and well-being of visitors, exhibitors and staff, we look forward to welcoming everyone back.

Make sure you're part of the Healthcare Job Fair at the Sheraton Centre Toronto Hotel,
on Saturday, 17th September from 10am to 3pm.

Get your free ticket >>
One event, 1000's of jobs
Our job fair has thousands of jobs direct from employers both at home and abroad.


Meet employers directly
Our job fair is exclusively for employers, eliminating the need to use an agency.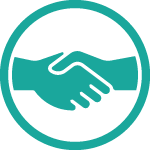 Get recruited on the day
Our job fair includes employers that are interviewing and offering jobs on the day.
TORONTO
Saturday, 17th September
Sheraton Centre Toronto Hotel

Some of the jobs on offer
Anesthesiologists, Autism Therapy Assistants, Cardiovascular Perfusionists, Child and Youth Counsellors, Clinical Psychologists, Diagnostic Imaging Clerks, Diagnostic Radiologists, Dietary Aides, ECG Technicians, EEG Technicians, General Ophthalmologists, General Surgeons, Gynecologists, Laboratory Technologists, Obstetricians, Occupational Therapists, Orthopedic Surgeons, Otolaryngologists, Pediatricians, Personal Support Workers, Pharmacists, Physicians, Physiotherapists, Psychiatrists, Recreation Therapists, Registered Nurses, Respiratory Therapists, Social Workers, Sonographers, Speech Language Pathologists, Staffing Clerks, Technical Assistants, Ultrasound Technologists, and many more.